Hello Friends!
Jerrid and I have been hard at working shooting pictures of amazing and simple exercises to show you guys and help motivate and encourage you! If you are in need of specifics, please leave me a comment with your question or request! Jerrid and I are putting everything together and will have a post up!
Jerrid is a professional athlete and has been committed to fitness and physical development ever since he can remember. He has experience playing in the NFL and is currently an arena football player. He is recovering from a slight setback because he had hurt his knee, but as soon as he gets better, his goals are to train hard and get back onto a team in the NFL.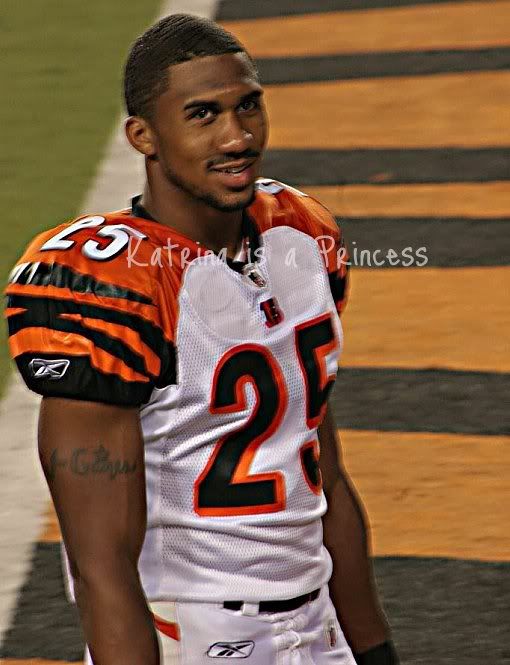 Also, Jerrid's fitness blog is in the works! I have been such a bad designer and have been taking my sweet old time setting up his blog, but I realize its not about the looks of it, but it should be up as soon as possible so he can begin to get his words out there to all of you! As soon as his blog is up, I will post the link on my blog! He will focus on specific workouts for men and women separately, since we are built differently.
One thing to remember about diet and fitness is that there are
no excuses
and there is always a healthy way to do it! No matter what, you can always make time, and there is nothing that should be stopping you from being the YOU that you want to be! Being healthy and beautiful is worth the sweat and before you know it, you will be see results as long as you stick to it! We all probably spend about 20 minutes a day doing absolutely nothing, and we could be using those 20 minutes to be doing some kind of light exercise that could transform our bodies in as little as 2 months!
It's better to do it the healthy way than the quick and easy way which can seriously damage our bodies in the long run such as not eating and vomiting...those are not ways to live a healthy lifestyle.
I may have just had a baby 7 weeks ago, but it really is no excuse to just let yourself go and be unhappy with your body, there is no reason for that! In fact, letting yourself go during pregnancy is unhealthy for you because you have to lose that weight after the baby anyway, and it may be very unhealthy for your baby as well. Excessive weight gain is never healthy.
I am still on a mission to lose a couple of more pounds, probably around 5 more pounds would make me super happy! If I happen to lose any more than that...it would be great!
I am 5'8''. Today I weighed in at 144.4 pounds and dropping down to 138 or less is my goal!
Let me know what your goals are and we can work on getting to our goal weight together!
xoxo,