Today wasn't too exciting but it did start early. The baby had an appointment at 11am with the pediatrician, which isn't early to most people, but since I was attempting to shift my sleep schedule back into the normal slot, I thought it would be a good idea to stay up all night so that I would be tired enough to go to sleep early the next day. Yeah, that doesn't work. I ended up taking a nap, and well...here I am blogging at 6:30am.
The doctors appointment went very well! Baby Jerrid weighed in at 10.5 pounds and is developing perfectly for a healthy one month old! I still can't believe I popped him out a month ago, June really did fly by.
Here are some pics of my boy! He's smiling now and giggles at me!
It's the sweetest thing.

After the appointment we stopped by the mall since Jerrid has been on the hunt for a new shirt for what seems like forever. He is so picky...I always hear women complain about men who don't care much about their appearances...well, I'm stuck with dealing with the opposite. I don't mind though, I love it when my man looks good. It's nice to know your man dresses well. He's good arm candy!
Long story short...he didn't find a shirt, but I ended up picking up some things from the MAC store. (Yay!) Jerrid owed me some makeup since I love him so much.
My tiny haulage:
MAC Lustre finish lipstick -
"Way to Love"
(A Rose Romance Collection) - Limited Edition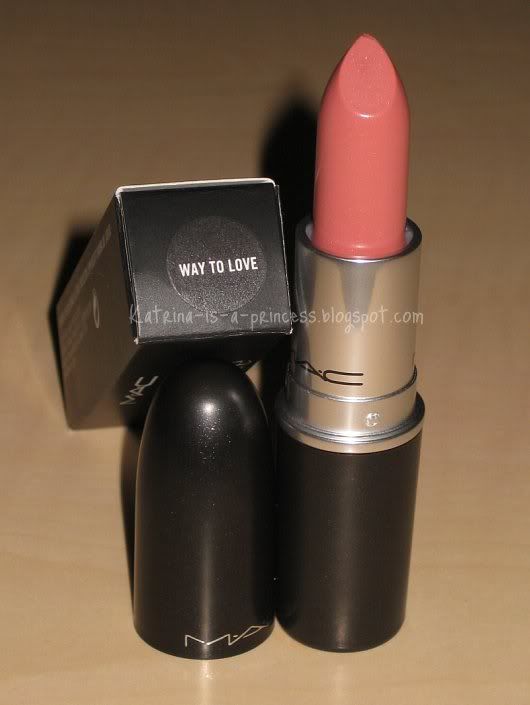 MAC Veluxe Pearl finish eyeshadow -
"Creme De Miel"
- (Naked Honey Collection)
I had never purchased or tried any of the pigments from MAC and I really wanted to see if I would like them because some of the colors were so beautiful, but I didn't want to spend any money on something that wouldn't be a bright and pigmented as I would like, so I asked for a few samples.
2 different MUA's gave me 2 clearly different amount of sample pigment.
The first one totally hooked me up, I'm going to have a fun time playing around with "Mutiny" and "Circa Plum".
The last 2 pictures...I mean...how the heck am I supposed to try "Fuschia" if you give me 2 specs of the pigment? Do you think I could even get one whole eye with that? If I sneeze by accident while opening the jar, I won't have any left!
Jerrid and I had a pretty good laugh about it while we were in the store. I really do think I will pick up the pigment though, despite me getting 2 specs worth of a sample, I really love the color and have been looking for a bright pink that doesn't fade as soon as appiled. I'm also in love with the Tranparent Teal...it's sort of like a glitter, but not really. It's much more finer grained. It kind of blends onto any eyeshadow you are wearing and makes it look incredible! I'll have some looks using these pigments later on!
When you get samples do you get a nice amount or do you get 2 specs worth of a sniffle too?