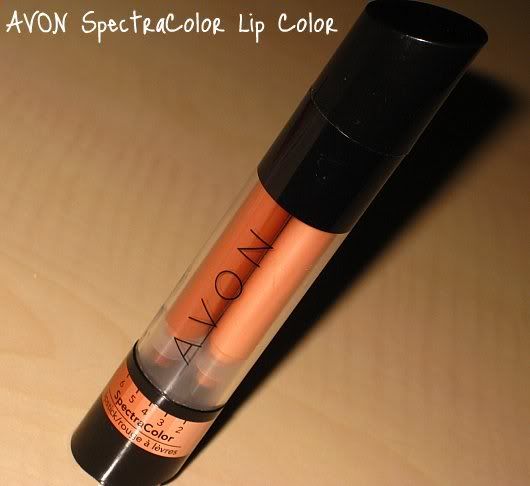 I'm loving AVON's new innovative dial-your-color lipgloss. It's such a fun idea and it's really handy! Basically you're carrying around 7 different color glosses all in one tube. The tube has a pretty nice size. I expected it to be much smaller, but it definitly makes up for 2 glosses in one tube. The gloss is not expensive at all, but you are definitely getting the most for your money. I got the gloss in "The Nudes". They also come in different colors such as pinks, plums, berries, caramels, and so many more. I think there are 10 different shades for this gloss. You can find them on the site
HERE.
Price
: $9.50
It's very simple to use and quite self-explanatory. You twist the dial to your desired shade and then click the button at the bottom of the tube. It's quite fun!
The gloss comes out like play dough! I like that AVON used a plastic applicator tube, so that you can wipe it clean after you use it so your colors don't mix for your next application if you choose to use a different shade. Usually pump up gloss applicators have a felt tip which retains the color on the tip and gets messy.
AVON added a lock onto the dial so that the tube doesn't get clicked while in your purse or makeup bag and end up making a mess all over the place. Great idea!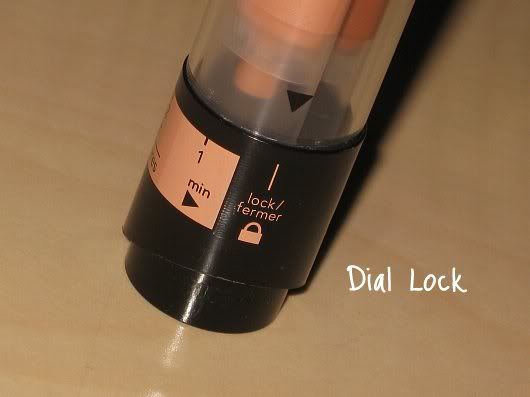 Here are the swatches:

The lighter shades are quite shimmery and sheer. The colors are super pretty and feel really nice and extremely creamy on your lips. The shine is great too and they last a long time.

Here is Shade #1 on my lips to give you an idea of the shimmer and shine.

The only con I could think of is the separation in the gloss after some time. This is very common with lip glosses since they do contain oil, so it was not a shock nor is it something you can't fix. Just shake your tube up a bit or wipe off the applicator and click the tube again.
Would I purchase this product again?
YES! I love it