AVON
recently announced their 66% off sale online and I had to indulge in some goodies! Avon online is already cheap so when they have a sale its literally a steal! I picked up some lippies, a blot powder, 2 lotions, and a mineral eyeshadow duo. All of these goodies cost me under $30 and I went back a couple of days ago and ordered some more things that I am waiting on.
SHOP HERE.
Don't miss out on the 66% sale!
Also use the code
RFSC15
and get
FREE SHIPPING
with ANY
$10
purchase!
The AVON mineral eyeshadow duo I purchased is "in the nude" which is a beige and brown combination. I love it and how neutral and natural it looks. It also blends miraculously and you guys know how much I love blending! I will probably also purchase the purple shade of this mineral eyeshadow. I think it was only around $6 and the quality of the mineral is so good, its super pigmented and lasts a long time.
I also picked up an amazing lip conditioner and plumper. It was about $8. I can use this baby under my lipsticks or just on its own. Its really glossy and super moisturizing. It is infused with lip plumping particles but it doesn't leave you with the burn that most lip plumping products have. There is no tingling or burning sensation at all. It also contains SPF 15 which is super important since the skin on your lips is super sensitive to sunlight and wearing lipgloss in the sun can promote skin damage on your lips and burning. This lip conditioner is also infused with Retinol which is a vitamin A derivatiant which helps reduce wrinkles!
I picked up AVON Spectra color gloss in "The Nudes". I love this gloss! You can control your color and change whether you want a darker lip or a lighter lip! Its marvelous! It's like 8 different lipglosses all in one tube! I will have some swatches of the different colors you can get with this gloss later on.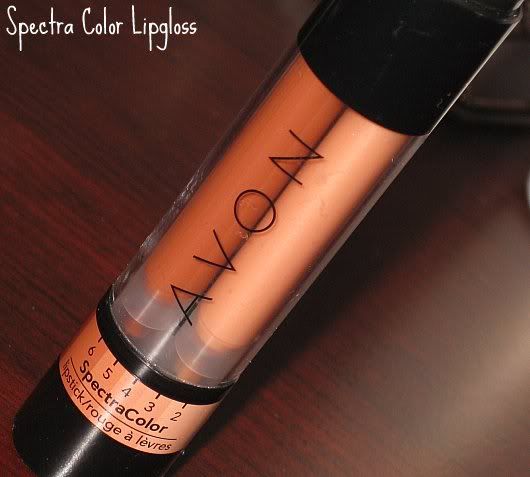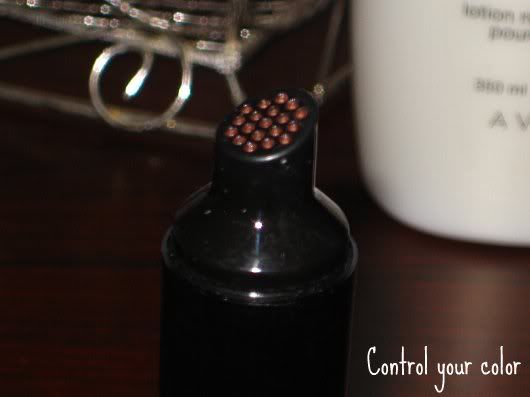 AVON online started selling other brands such as
mark
, so I picked up a lipstick and some blot powder for my touch ups.
The mark moisturlicious lipcolor is infused with moisturizing ingredients, vitamins, and oils to help moisturize and sooth your lips while giving you a long lasting balmy color. Its super shiny and smells good too! I love how soft and plump my lips look with this lippie! The color is pretty sheer, but it does add on the more you put. Its sort of like a balm like texture with mega shine and its super softening. I love it! It's only $6 and comes in a whole bunch of super cute colors! I know I will need to pick up another one in a different shade soon!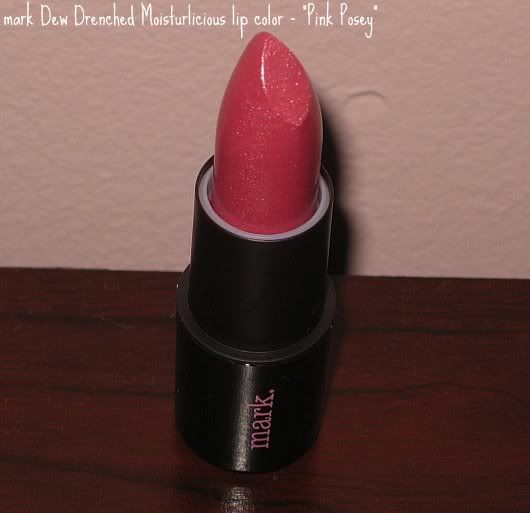 I needed some more blot powder! I have been a fan of mark's blot powder because its super cheap and is comparable to MAC in quality. It's one of the few blot powders that I have used that doesn't get that super caksey look if you apply it too many times throughout the day. It does such a good job at absorbing the oils with a little bit of the product. I always also carry around oil absorbing sheets so I don't have to use my blot powder all the time.
Jerrid and I run through lotion like crazy, so I had to get 2 bottles of our favorite lotions. I can't explain to you how amazing this stuff is. Besides smelling like heaven, these lotions are so moisturizing and nurishing to your skin. I couldn't tell you which one I love more, both of them are my favorites. I love AVON and SkinSoSoft lotions! Ahhhhh, they are amazing! A little while ago I picked up the oil lotion and the bath oil and I have been slathering my skin in these goodies! It feels so good. Sometimes I even put it on my face since its so moisturizing and leaves my skin feeling so soft and supple!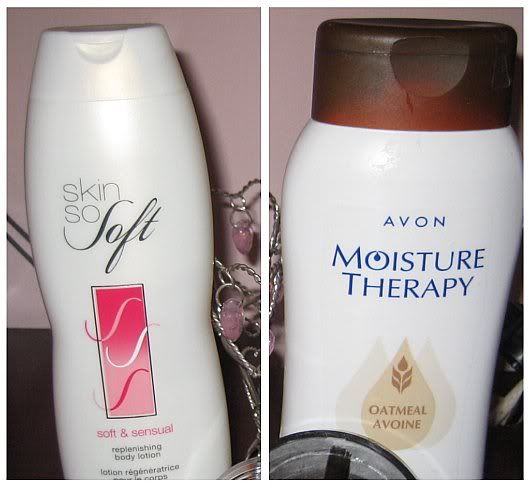 I made another purchase today! I had to get another concealer from AVON since I am running low. I live by this concealer if I have a blemish. I think its better than MAC's concealer which gets way too cakley and thick on my face. I also had to get Avon Magix complexion magic which is a liquid to powder lotion that smoothes out wrinkles and gives you a dewy complexion with no shine! My total purchase cost me $12! I love the prices and for such quality products!!! I'll blog about them when I get them!
If you want to pick up some AVON goodies, do it through my mom! Shop her store
HERE!
Don't miss out on the 66% off sale! Use the code
RFSC15
and get
FREE SHIPPING
with ANY
$10
purchase!