I am still in shock at how many wonderful and kind friends I have made through blogging! I never thought I could possibly form such strong bonds with girls who are thousands of miles away from me, but I feel like I have known them forever. Reading posts from these lovely ladies has really brought me closer to learning how sweet and truly sincere these beautiful girls are! I am so thankful for all the friends I have made through blogging and really wish to continue to form strong friendships with all of you!!!
Thank you all so much for your extremely sweet comments about my baby boy! He is a true blessing and we are so thankful to have him! I still can't believe he is here! It was just a few days ago that he was inside of my belly! It's so strange!
Some of my gorgeous blogger friends have sent the baby some incredible gifts! I received 2 packages yesterday from my beautiful friends Kendall and Nee! I was basically in tears opening them! I could not believe how thoughtful these ladies are! I love them so much!
Kendall
is a beauty blogger and a stunning lady! She has an amazing blog here, you should check her out. She has gorgeous makeup looks, incredible hauls, and this girl knows her beauty products! She is such a kind soul and sent the baby such amazing gifts and things that will literally save my butt while I'm taking care of him! Thank you so much Kendall, you are amazing!!! Check out Kendall's blog
HERE!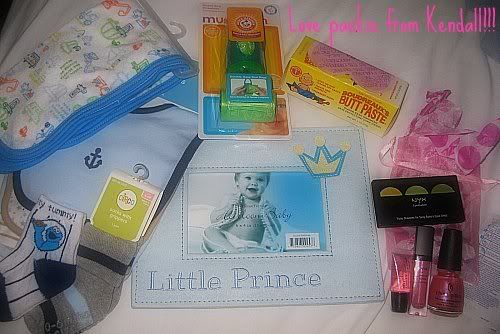 This stuff is amazing! It comes on and comes off so easily!
I really started hating washing off diaper ointment
because it would flake and not come off, but this stuff is a breeze!!!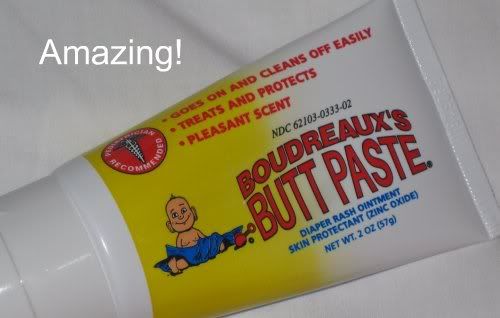 This wrap is a heaven send!
He falls asleep instantly as soon as I wrap him up like a little snuggly burrito!
She threw in presents for me too!!!
Kendall also sent me a NYX pearl eye shadow but I was using it so I didn't have it in the picture.
I absolutely love it!!!
I can't wait to do a look with the NYX e/s palette and gloss she sent!
The colors are amazing!!!
THANK YOU KENDALL!
I got another package from
Nee Nee
!!! I love this girl! I came across her blog and we hit it off! She is the sweetest girl ever and so gorgeous, not to mention she and her boyfriend make the cutest couple ever!! She is also a beauty blogger and has the best hauls (I'm not kidding, she gets the best stuff!). Check out Nee's blog
HERE!
I knew something was missing!
I looked over at Jerrid and he was munchin' on these!
Sports themed onesies for baby with matching socks!!!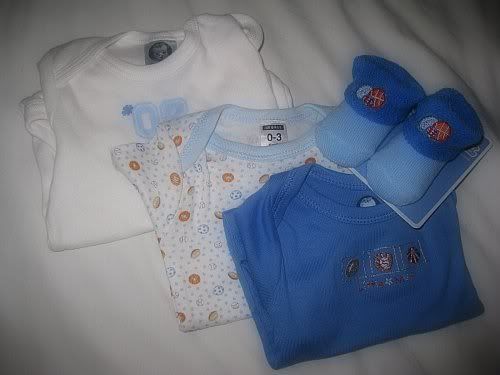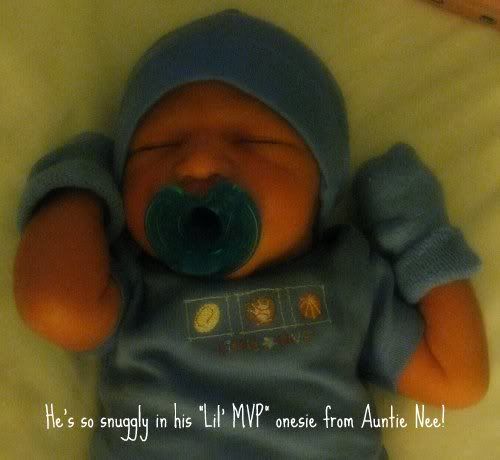 She totally spoiled me!
I am obsessed with these Hello Panda cookies. They are so yummy!
Look how cute...they were also sports themed!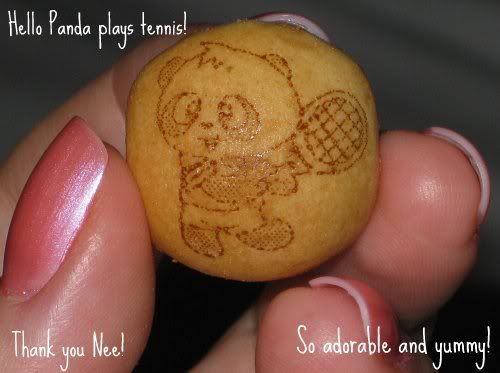 She hooked me up! I love love love Clinique products and I am in heaven!
That F21 necklace is amazing! It's so cute and perfect!
I am so in love with everything!
THANK YOU SO MUCH NEE BABY!!!
Nee also hooked me up big time with NYX lipgloss in "Smokey Look"
If you guys have read my blog, it has been on my wishlist forever!!!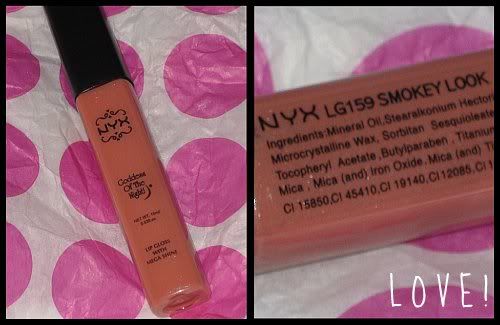 These amazing girls also share my obsession with Hello Kitty! Kendall wrapped up the goodies in the cutest paper and wrote little notes on adorable Hello Kitty post its for me to read. I loved every bit of it! Nee sent me Hello Kitty biscuit candies! They are so so so yummy!!!
I just feel so super spoiled and loved! I could never in a million years thank these ladies enough! They are the best!
A little while ago, beautiful fashionista,
Robyn,
sent me the cutest baby bag I have ever seen! It was just perfect! I am so happy to finally get to use it now! It's amazing! Everything fits in it, I can wear it like a backpack, and its waterproof! I am in love with it! Thank you again Robyn!!! She also threw in tons of presents for me! Check out Robyn's blog
HERE!
The stunning
KT
sent my little pooker the cutest handmade crocheted Converse booties! This girl has such an amazing talent for crocheting, it's incredible! You should see her work! Check out her blog
HERE
and if you like any of her crocheted masterpieces you could purchase them from her!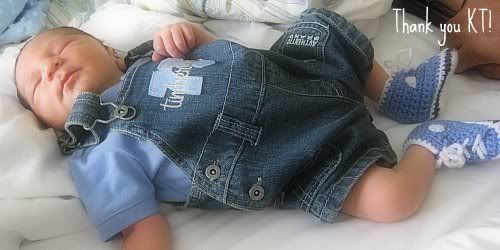 ********************
I also got a package from the wonderful Jaimie! She is a professional makeup artist with a heart of gold! She sent me some wonderful goodies and sent my little angel his favorite teddy bear! He's so soft! Check out Jaimie's blog
HERE!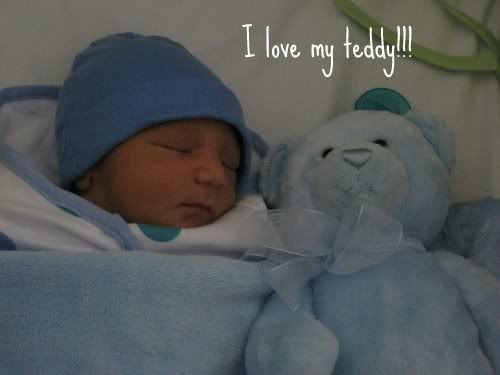 I am so lucky to have friends like this!
Thank you ladies for everything!
You have stolen my heart!
I love you all!