Yesterday I finally received my
Cherryculture.com
purchases in the mail.
I got 2 NYX Round Lipsticks in Power and Strawberry Milk and I also got 1 Girls Round Liploss in Baby Pink.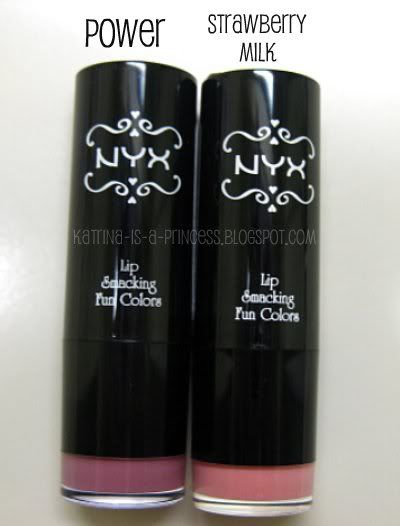 I got
'Power'
because it was a lavender-ish color. I assumed it would be comparable to 'Lavender Whip' but Power has much more a pinkish hue to it. I'll have a comparison swatch for you guys later between the two. Power comes on as a light mauve-like pink color. Its very pretty and I like how the lipstick is very creamy, glossy and smooth. I love the texture and shine you get with just a few swipes! The quality of the lipstick is incredible and it only costs $2 on cherryculture.com!
Look how smooth and glossy! This is just the lipstick alone on bare lips.

Strawberry Milk
is a gorgeous slightly shimmery baby pink. Its very pigmented enough to see the color with just a few swipes as well, and has a very nice slippery texture to it when its on your lips. It feels like butter, I love it! It's also a color that is very easy to wear. Its a perfect pink pout with just the right amount of shimmer.
The
Baby Pink
lipgloss is extremely sheer. I thought it would be a lot more pigmented than it is since my last NYX lipgloss purchase was
Pinky Natural
, and it was so pigmented! It has a nice shimmer to it but you can't really see much of the pink when its on your lips. It sort of just adds on and enhances the natural color of your lips with loads of shimmer and its not sticky.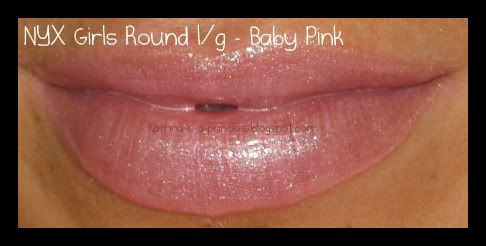 Here is Baby Pink lipgloss in comparison to NYX Pinky Natural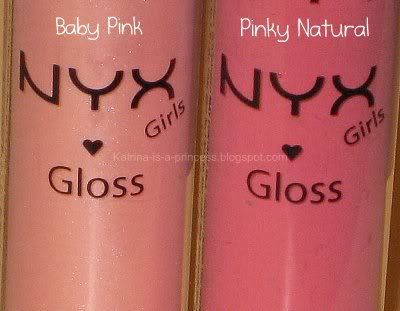 Pinky Natural - from a previous NYX purchase
Round Lipstick - Rea
Round Lipstick - Thalia
Round Lipstick - B52
Round Lipstick - Circe

Mega Shine Lipgloss - Smokey Look