Last time I was by the MAC booth I picked up
'Saint Germain'
lipstick from the MAC limited edition
Sugarsweet Collection
. 'Saint Germain' is actually a perfect dupe for 'Melrose Mood' from a previous collection - MAC Heatherette.
Saint Germain is an amplified finish clean pastel pink. It's very bright and comes on super smooth. This color can be very "in your face". I like to apply just a bit to give me that perfect light pale pink. If you apply more, it could look quite neon pink. I love how you can control how strong and vibrant the color is depending on application.
I love this color, its very Barbie-ish and perfect for spring!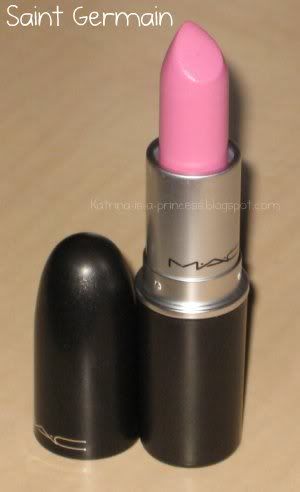 My next purchase from the Sugarsweet Collection will be the lipstick in 'Bubbles' which was actually brought back!