It's the holiday season - a.k.a. the electronic shopping season. All the good electronics are on sales that are totally affordable and probably the lowest they will be of the year. It's probably the best time to get that technological gadget of your liking.
Stores compete with other stores during this time. For example; Best Buy competes their prices with options that are known for their low prices such as Amazon.com.
In the electronics department, items are usually known to come out for completion and upgrades in the fall just in time to be out long enough for the big price drop for the holiday season, and to later be picked right back up to MSRP again for the new year.
I took advantage of the big sales! You all know I just got myself a new SLR (Single Lens Reflex) camera which I purchase from Best Buy over Amazon.com since Best Buy dropped the price in competition. I'd rather have it right away then have to wait for shipping - which is still free from either website for the holidays.
I bought the Nikon D3000 which was released just this fall in September of 2009. Brand new model, brand new specs, brand new software and photo processor. The D3000 was made to replace the discontinued Nikon D40 and D60 which both achieved almost Guinness World Record numbers for positive reviews.
(This is all information I've attained from doing my own personal research online).


What is a DSLR?
D

-igital

S

-ingle

L

-ens

R

-eflex
SLR's come with separate lenses, therefore the camera is not limited to taking photos with one lens, as are Point and Shoot cameras. If you are looking for specific specifications for a photo, you can change your lens to a lens which would be able to capture what you are looking for. It really may not even mattter what the body is, the lenses are what truly make the difference.
SLR's differentiate from everyday compacts by having a
mirror inside the body
of the camera that allows you to see exactly what the lens is doing through the view hole that you look through. Basically what you see is what you get...for the most part. Some SLR's have adapted live view screens where you can see what you are shooting on the screen, but usually you will be using your SLR through the view hole to only see the final picture on the screen once the photo is taken so you can debate wether the photo is worth keeping, or just tossable, or even to add some effects! In my opinion, live view on an SLR is kind of pointless, unless it is something you are very comfortable with being a compact point and shoot user.
I only own the kit lens - 18-55mm - which comes with the camera.
You can get those big deals that come with 2 lenses...of some other specifications, but I just wanted this for now.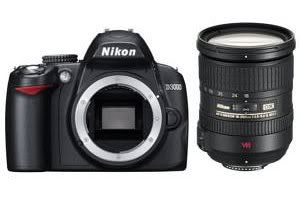 I'm a n00b, so I write in n00b language...
easier for the beginner and total nonner to understand.
Why did I choose the Nikon over the Canon which was the same price?
Nikon, Canon...whatever. They're both outstanding companies which are top of the line. You can't go wrong with either one. I personally chose the Nikon because it felt better in my hand, the pictures came out to my better liking, and it seemed easier to use. Also, the Nikon was a new model that had just been released this fall as opposed to the year old model of the Canon.
Canon EOS Rebel XSi
on the left -
Nikon D3000
on the right
Both images are great. Taken in the store with those beat up display models so I have no idea what settings they were on, which could make a huge difference in image quality and look, but I was sold on the Nikon anyway. It was exactly what I was looking for. Honestly...the Canon made me look like hell.
I was also very impressed with images I saw in the D3000 group pool on Flickr.com.
To see a better (bigger) version of the D3000 shot, along with few others - check out my post with them -
HERE
.
Really, I don't think you can go wrong with either Canon or Nikon. They are both the top notch. So if you're looking for my opinion between the two - go research it for yourself. It's all personal opinion.
Why did I get an SLR?
I wanted that bokeh (blurred background) effect that SLR's give you. They just allow you capture images with more depth. Point and Shoots focus on the entire area of the photo, unless in macro, bbut the SLR focuses in on an object, just like the human eye would. The photos come out true to vision...or you can add cool effects while processing the image in the camera!
One key to remember about any camera is -
it is not the camera, it's YOU!
It's not important what make or model a camera is,
as long as YOU are not limiting IT'S potential.
Companies have the most advanced technologies going into their products and they have specific instructions at times, but it is important to remember to keep your options open to new ideas and settings for your camera.
Another option for me was the
D5000
. This model was priced $200 above the D3000 and specifically for the swivel screen. Something I was not interested in one bit was a swivel screen.
I know within a week, that camera won't have a screen at all if I get my hands on swiveling it around all day.
Nikon D5000 - $200 extra for a swivel screen
Nahh...I'll pass.
Also, since its a swivel screen, it's so much smaller than the nice big
3 inch screen on the D3000
.
The D5000 also has live view, which is nice is you are very used to being a point and shoot photo taker, but in my opinion, also something completely unnecessary for me - especially not for $200 extra. I'd rather look like a pro and look through the peep hole!
The pictures came out the same...I would recommend going for the D3000 over the D5000.
Okay...on to some more
D3000 test shots
. (If you still seek more -
Click here
)
Sock Monkey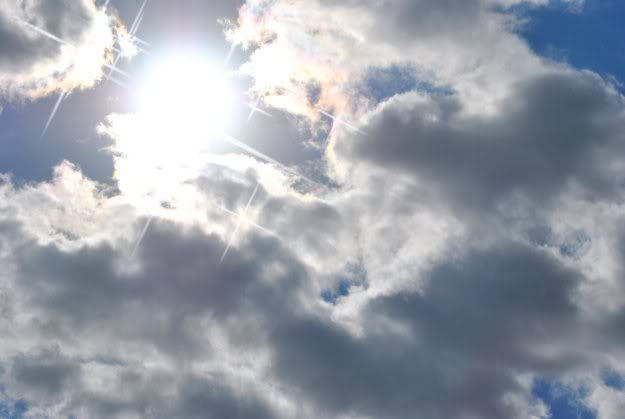 Twinkle effect
- makes the camera so much more fun!
Miniature Effect
- makes things look tiny, almost like toys!
Nikon D3000
(left) in comparison to
Canon SD1100IS
P&S
(right)
The difference
- the blurred background and the filled in flash.
SLRs will blur backgrounds for a 3 dimensional in-depth image, where as point and shoots with focus on the entire are of the photo. Flashes on point and shoots light up the entire image area where SLR's fill in light where needed. The Canon image might look brighter, but I had the settings on Manual with vivid color, when the Nikon was set on Macro with decreased flash and no color settings. That can all be altered and is not important, take note of the details.
Since I have a baby, I need a camera that will take a clear picture even when sudden movements can ruin it...I need quick shutter speed.
Even with the incredible super speed moving baby - I got a nice pic!
A great item to have if you do own an SLR is a
lens filter
. These help keep your lens clean of any dust, scratches or any other kind of debris that can damage your lens. There are many different lens filters that can give off different effects, so definitely shop around! They are cheap and worth it. One that you absolutely
MUST OWN is the Ultraviolet HD filter
. I use it everyday.
The D3000 lacks video mode so you cannot record any videos with this camera. Some SLR's have HD video which is cool if you wish to record different videos using the effects of certain lenses, but it was not necessary for me since I already own a seperate HD camcorder. Whereas it would be cool to take HD video on a camera that I will probably be holsting around with me everywhere, but I also do not need to be filling up my memory card with video when I could be snapping some great photos. HD videos will be taken with my camcorder. For those of you wondering when my YouTube page will finally be stacked with vids - I'm working on finding some time to do so...you know, without a baby screaming and breaking toys in the background.
Now back to the camera...
My Rating : 5 Flashing Stars

Affordable
Easy to use
Great images
Wonderful quality
Sturdy body
Great kit lens
Quick shutter speed
Great performance in low light
Fun to use
Cool effects
Not too heavy...just right!
I love it!

Nikon really hit the nail on the head with this one.
They have excelled in the SLR realm...
Now they need to focus on making their compact point and shoots better
.
(cuz we all know they could use a little work...)
You know what really helps when you want to buy a camera?
Looking at test shots!
Go to
Flickr.com
and type in the make and model of the camera you want and look through all the shots. Compare them to another make and model and you can see which images you like more.
Also,
bring your memory card
when you go to the store to check it out. Put it in the cameras and snap away. This way you can
compare your pictures at home on your computer
and see how they really look. Sometimes an image can look a lot better on the LCD screen of the camera than it will once uploaded to the computer, and other times, an image can get blurry and unsatisfying once uploaded or processed by the camera.
It might not be much of a big deal to you, but if I will spend money on something, I want it to be on something that is exactly what I wanted. I've learned my lesson from buying cameras because of the hype. Never again will I do that. Hype is hype...people are paid to hype things up. The facts are the facts though, and you can' deny them.
I am more than happy with my purchase. I could never get a better deal for that price! I love my Nikon DSLR and I will expand my lens collection once I get some more mooollllaaaaa.
Disclaimer:
this is just a post I made to help anyone out there who is in the market for an SLR. The camera is my own, purchased by me. Images of camera models D3000, and D5000 have been obtained from Google images. All other photos are my own.


xoxo,